Mobile Substation
The prefabricated high (HV) and medium voltage (MV) mobile substation can replace the conventional electrical substation. It is a perfect solution to produce one or more transportable line or transformation bays, as all parts are mounted on semi-trailers or skids. The mobile substation is a plug and play solution, which allows to reduce installation times on the construction site. It can be used as a back-up plant in the event of an emergency, serving as a temporal solution or for extraordinary maintenance of an existing electrical substation.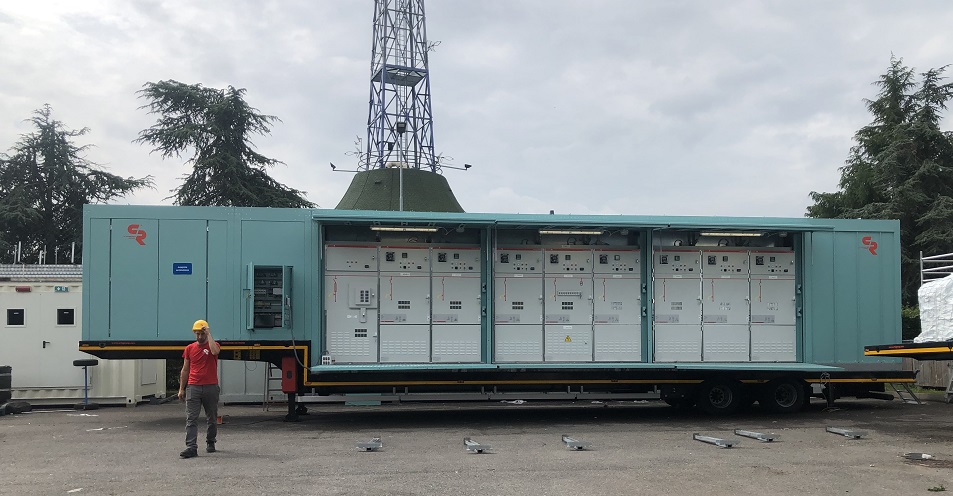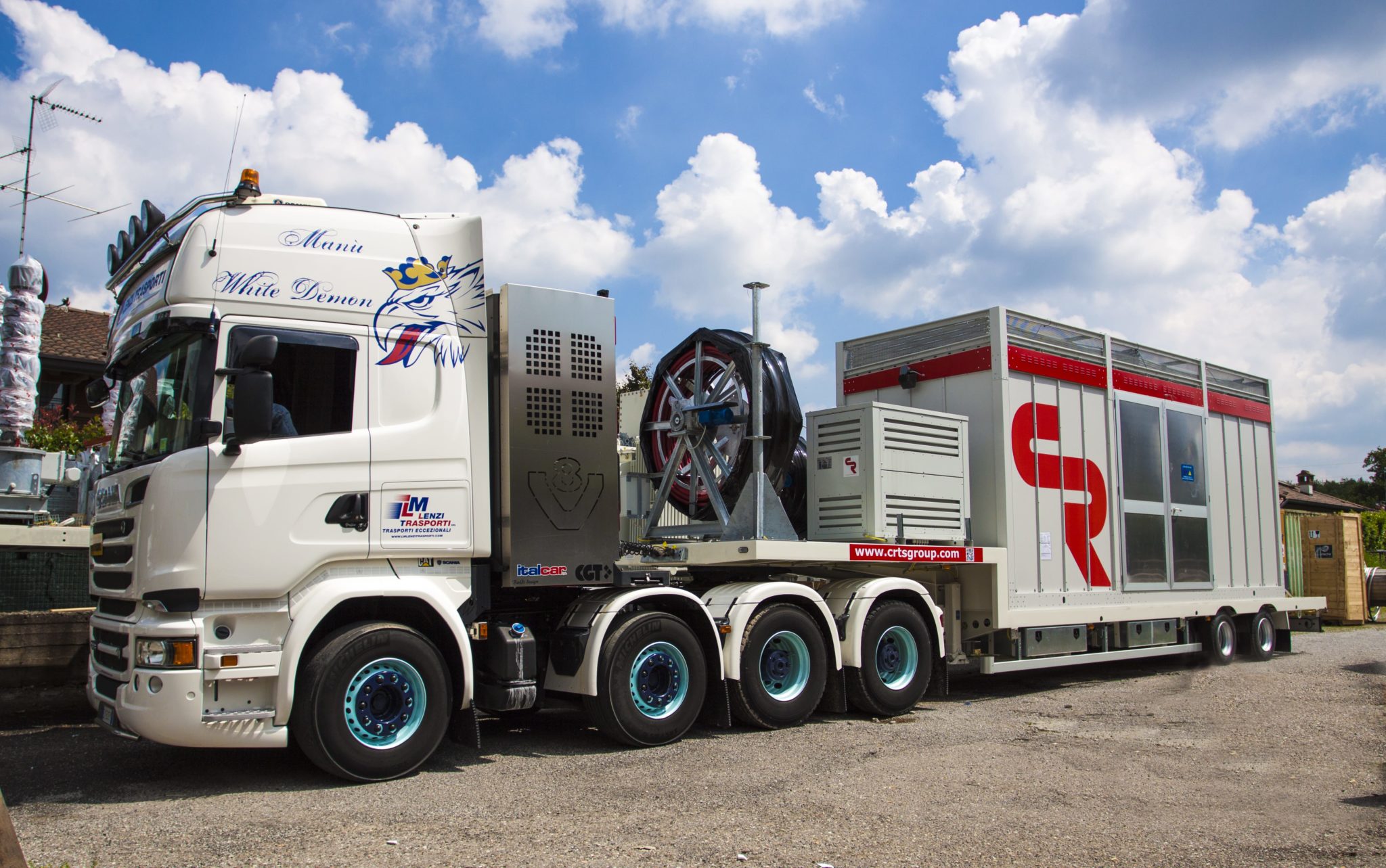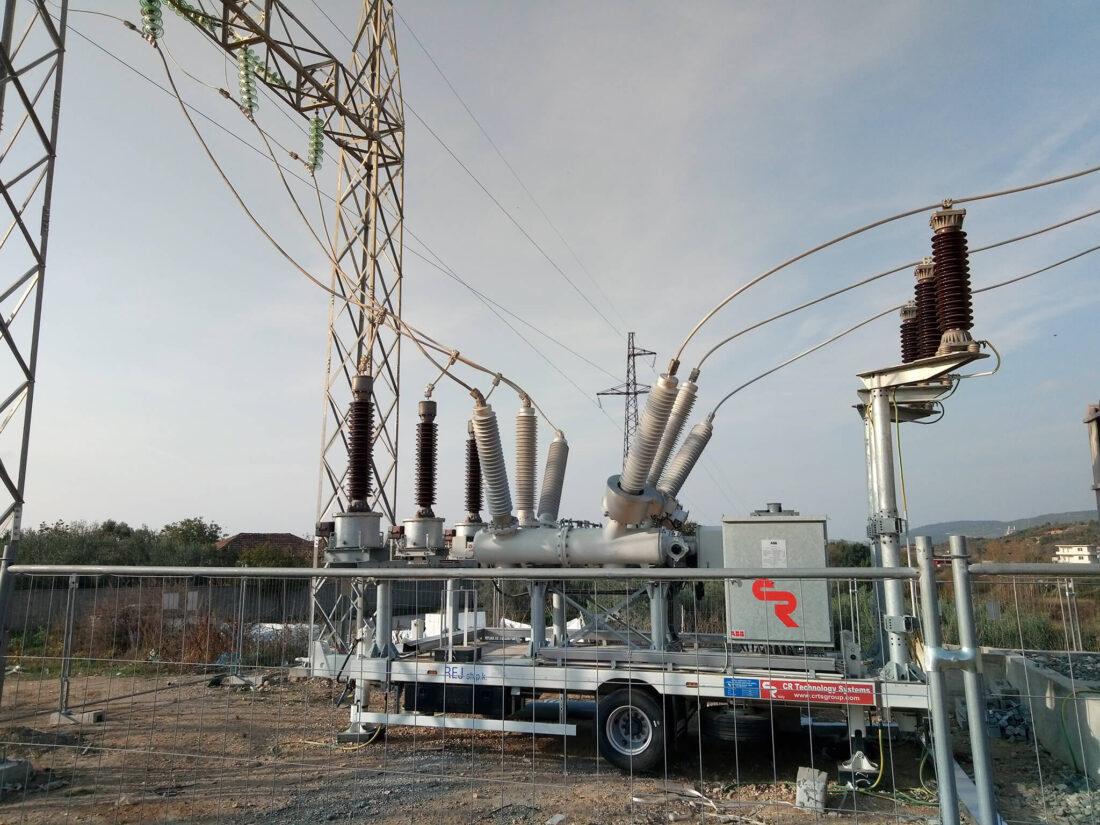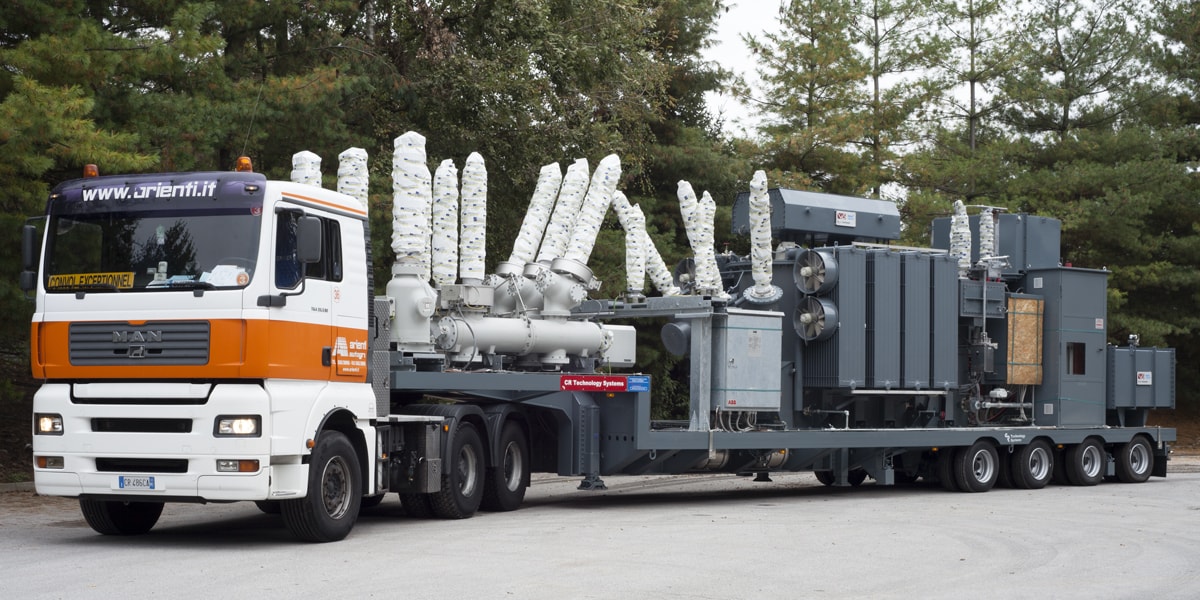 Technical features
Equipment and maneuvering components, high voltage interruption and interconnection, air (AIS) or SF6 gas (GIS) insulated

Measurement and protection components

Power and auxiliary transformers

Low and medium voltage switchgears

Rated voltage up to 220kV

Power transformer up to 70MVA

Auxiliary services

Telecommunication panels

SCADA system and electric protection panels

Fire-fighting plant, CCTV, air-conditioning for cabins, lighting system, earthing system and lighting rod
Advantages
Easy to transport

Soil occupation and space optimization

Reducing civil works

Temporary power supply in the event of maintenance or reparation

Continuity of exercise during the building phase, new construction or the extension of a fixed substation

Spare unit in peak periods

Remote control and monitoring

Short construction and installation times

Supply of electrical energy in isolated areas
Applications
Oil & gas

Railway sector

Smart grid

Utility on primary distribution grids

Photovoltaic plants

Wind power stations

Hydroelectric power stations

Other electric energy generation plants
Mobile substation catalogue
4.6 MB
Related projects to
Mobile Substation
Fushë Krujë, Fier (Albania)
The project includes the supply of two mobile substations in the south of Albania, Fushë Krujë and Fier, where the Government has invested a large amount of money in order to increase the supply of the electrical grid.
Fushë-Krujë (Albania)
Development and supply of a mobile substation 110/20kV for transformation and primary distribution 40MVA, carried out in the geographical area of Fushë-Krujës. It involves the supply of electricity for the benefit of a population of over 40,000 inhabitants.