CR-SMU String-Box
A String-Box is a field switchboard for the monitoring of string current and immediately diagnose possible anomalies. This device is equipped with general disconnector designed for photovoltaic applications. The cover is made of UV-proof polyester with an IP54 degree of protection which allows to connect up to 32 strings (with a maximum incoming current of 9A for each string). The String-box guarantees total compatibility with any control system.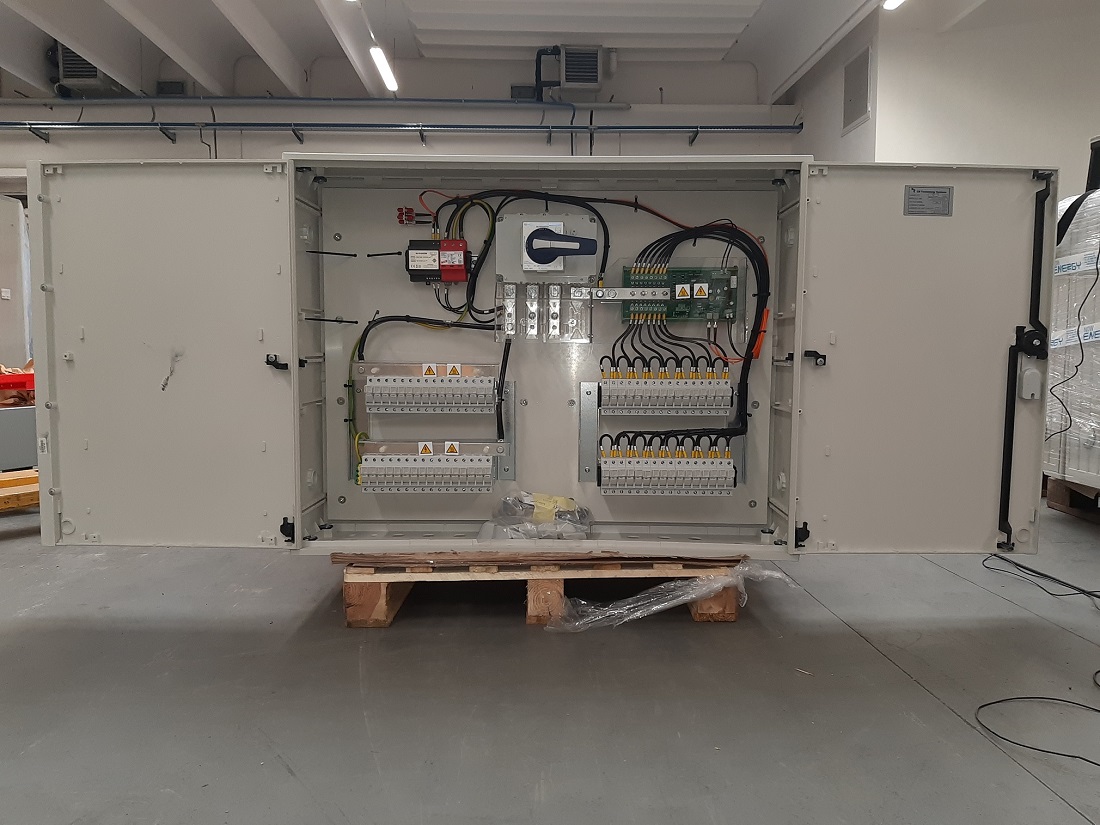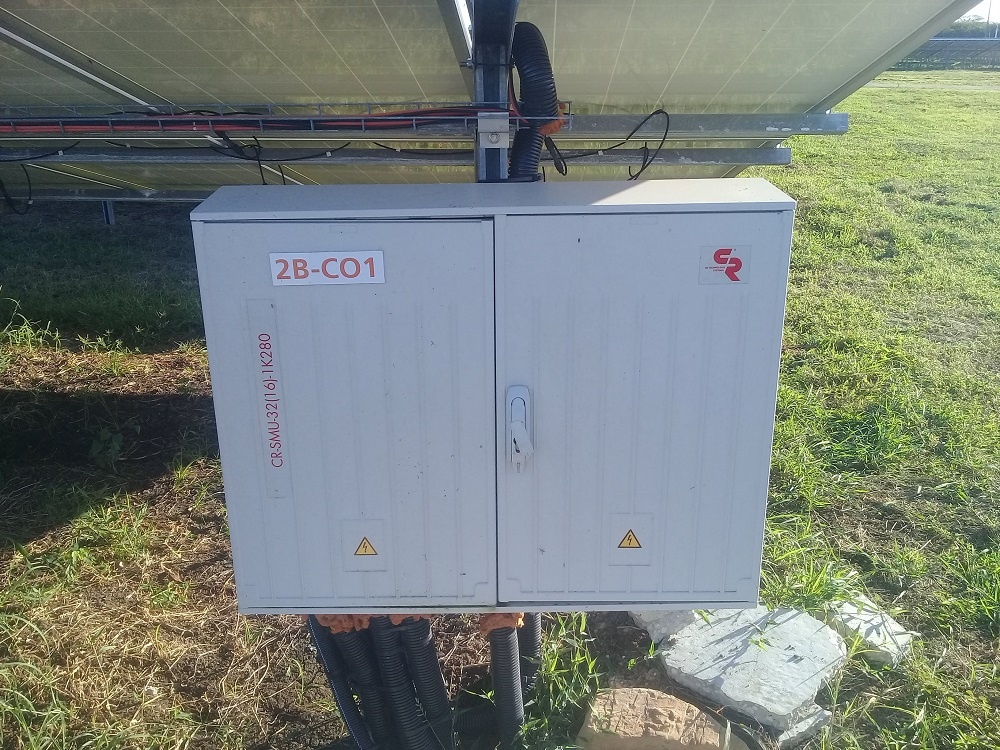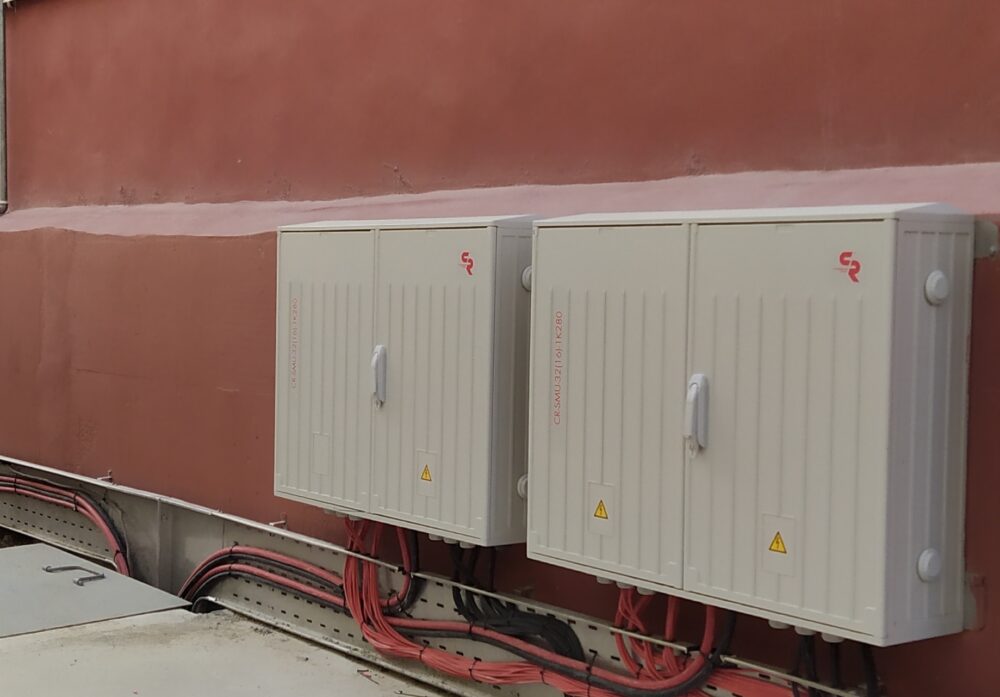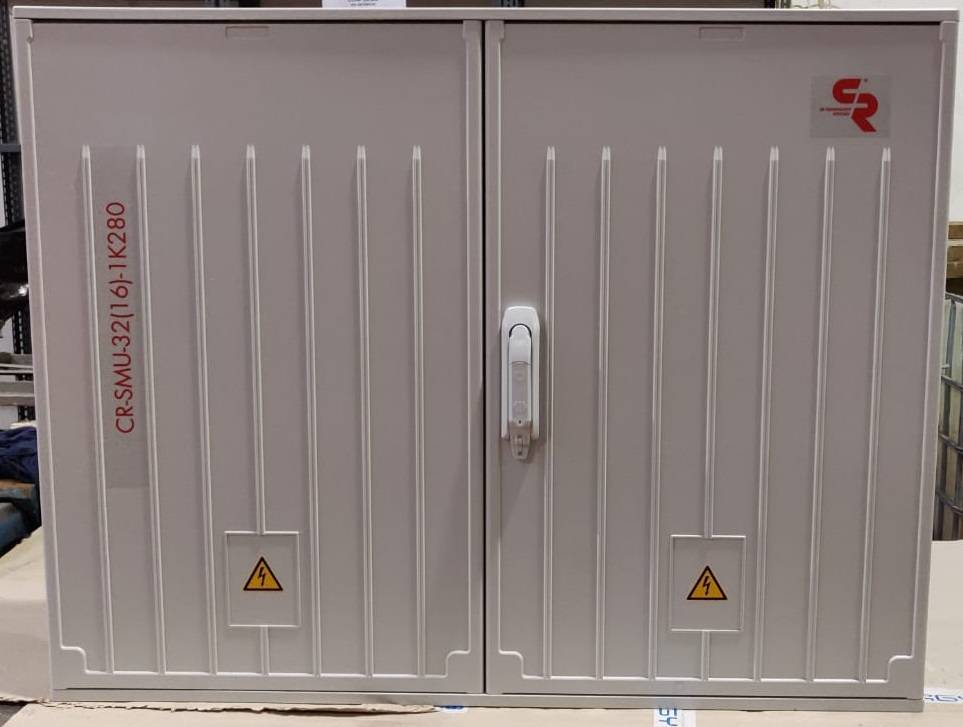 Technical features
CR-SMU-32(16)-1K280 String-Box monitors string current and parallel voltage, and it can also signal the end of life of the SPD, the internal temperature or other feature sizes on demand, such as the panel field temperature

Designed and built for indoor and outdoor applications

Parallel connection up to 32 strings of 9A each (16 measurement channels)

Optical fiber communication, to guarantee maximum reliability, also in the event of atmospheric discharges

IEC 60870-101 communication protocol and MODBUS RTU integrated

Integrated to SCADA system

Protection fuses for each input on the positive and negative pole

Cable connection up to 16 mm2 for each input

Surge arrester against atmospheric overcurrent

Direct power supply from the photovoltaic field or optionally from auxiliary voltage

Digital insulated input for local monitoring

Isolated analog input for environmental sensors (1xPT100, 0-10V, 4-20mA)

Digital output with configurable voltage free contacts

Polyester cover for outdoor application with IP54 degree of protection
Advantages
It ensures effective and efficient detection and prevention of failure, thus improving the efficiency, reliability and safety of the system

It is very simple to identify and solve any problem on the panels or on the microinverters

All the parameters of each single module are monitored

Remote and local signal of alarm conditions
Incoming DC Maximum Tension
Nominal current string fuse
Maximum current per channel
Number of incoming cables
Nominal voltage of switch DC
Nominal current of switch DC
*Up to IP65, upon request
*Up to IP65, upon request
Related projects to
CR-SMU String-Box
Artemisa (Cuba)
Design, construction and commissioning of a grid connection cabin, STC-Kiosk, for a 7MW photovoltaic plant located in the Province of Artemisa.
Artemisa (Cuba)
Our engineers and technicians have studied, designed and assembled electrical equipment addressed to a rooftop photovoltaic system 1.8MWP in an industrial area in Artemisa (Cuba).