Photovoltaics
Photovoltaics is a solution that involves the design, procurement, assembly and start-up of plants that use solar energy to produce electricity. In addition, the installation of the primary connection substation and its connection to the electricity transmission grid are guaranteed. The design involves the choice of the positioning, the degree of inclination of the modules, the definition of the technologies, the evaluation of the main components and their arrangement, in order to guarantee the best efficiency of the plant. All this is supported by commercial software recognized in the international market, to which is added a proprietary software called Sun Vigilant, designed for the measurement, supervision and control of the main data, of the drives and alarms of the plants. Solar containers, called Solar Station, medium-voltage switchgears (MV) and String Boxes are produced in-house. Prefabricated and completely pre-wired solutions are used for the process of reversing and transforming of electricity, thus reducing the installation work on site.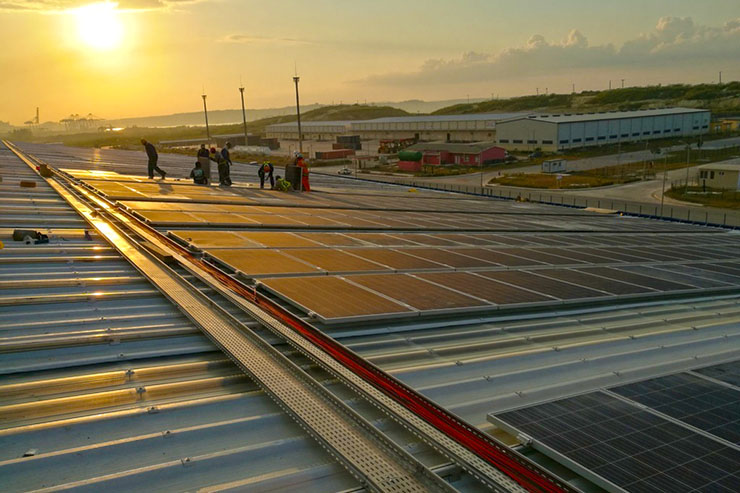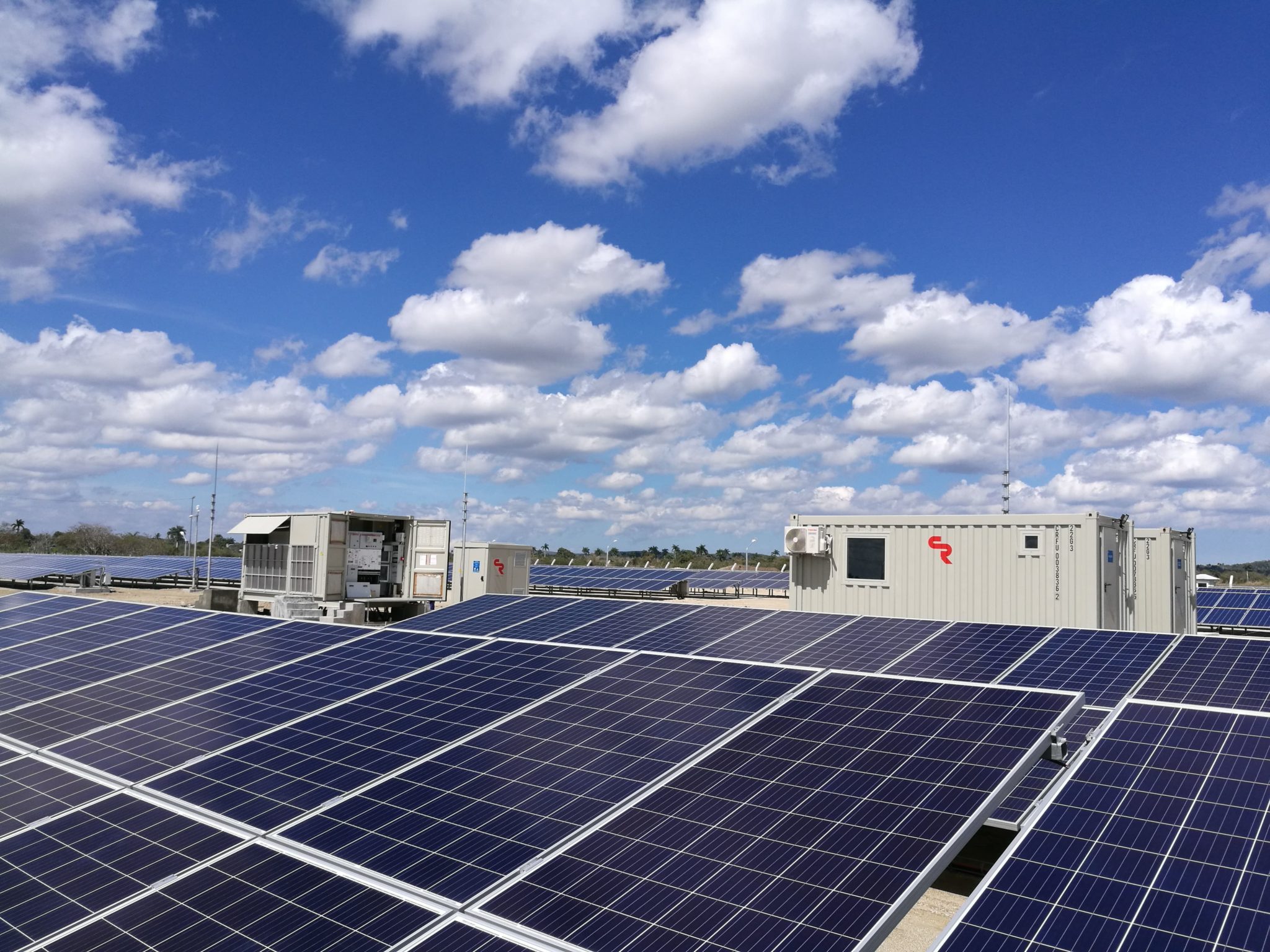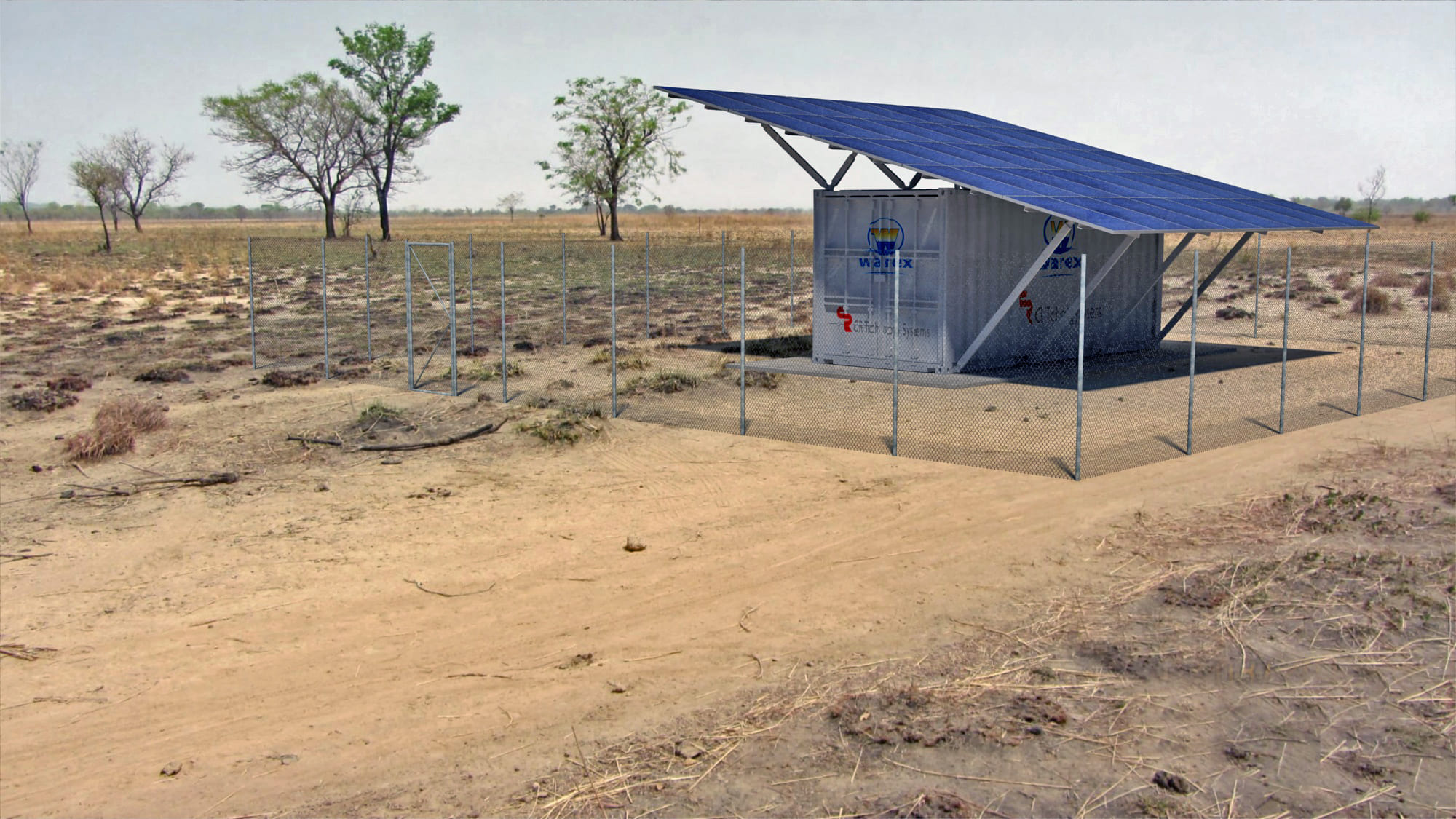 Technical features
Ground, roof or floating plants

Low, medium or high-power plants

Fixed or mobile supports for tracking

Integration with batteries or hybrid systems

Delocalized or centralized inverters with the possibility of installation in special mobile solar containers

Installation of sensors, meteo station, anemometers

Remote control of the single string

Remote monitoring of efficiency and energy measurement parameters

Design, structure sizing, treatments, choice of technology for extreme weather conditions (temperature, humidity, wind, altitude)
Advantages
Long lifecycle

Minimum need for maintenance

Green energy, thanks to all the supply of renewable energy and the reduction of polluting emissions

Reduction of energy dispersion deriving from transport

Long-term investment
Applications
Public or private power generation plants

Distributed generation

Generation plants for self-consumption in the industrial sector
Related projects to
Photovoltaics
Pontinia and Scoppito (Italy)
We have designed, constructed and supply our compact substations STC-Kiosk which power two photovoltaic plants in Pontinia and Scoppito (Italy).
Venegas, Matanzas, Camagüey, Mayajigua (Cuba)
The project includes n. 4 photovoltaic plants, with a total of 10MWp, located in 4 sites, situated in 3 different provinces of the Cuban Republic. It is part of the implementation plan of the Cuban economic development program, with the aim to reach a total of 700MW photovoltaic power supply by 2030.