eHouse
The eHouse, or switching station, is an insulated transportable medium-voltage (MV) compact substation. It is a modular structure, that can be set up accordingly to customer's needs and it is divided into several sections and assembled on site. It is a versatile product that can be supplied either completely assembled or in an "assembly kit" format.

It is equipped with power distribution components:
Medium voltage switchgear (up to 40.5 kV)
Low voltage switchboard
Automation system for the control and supervision
Inverter, bus duct, auxiliary equipment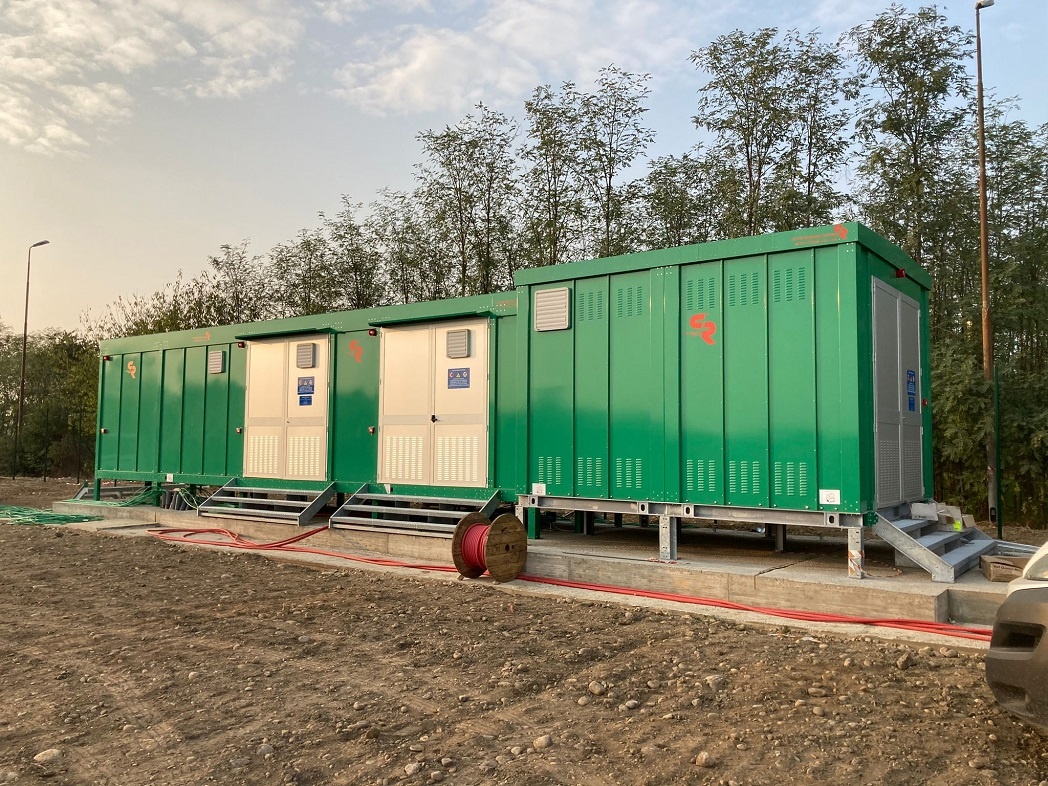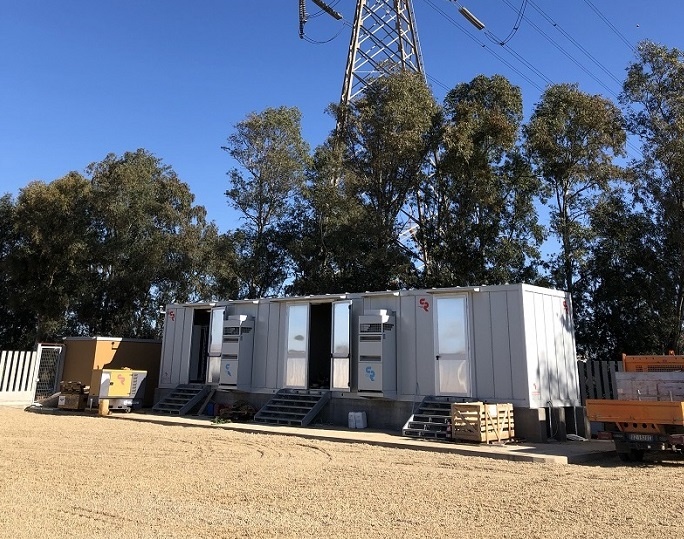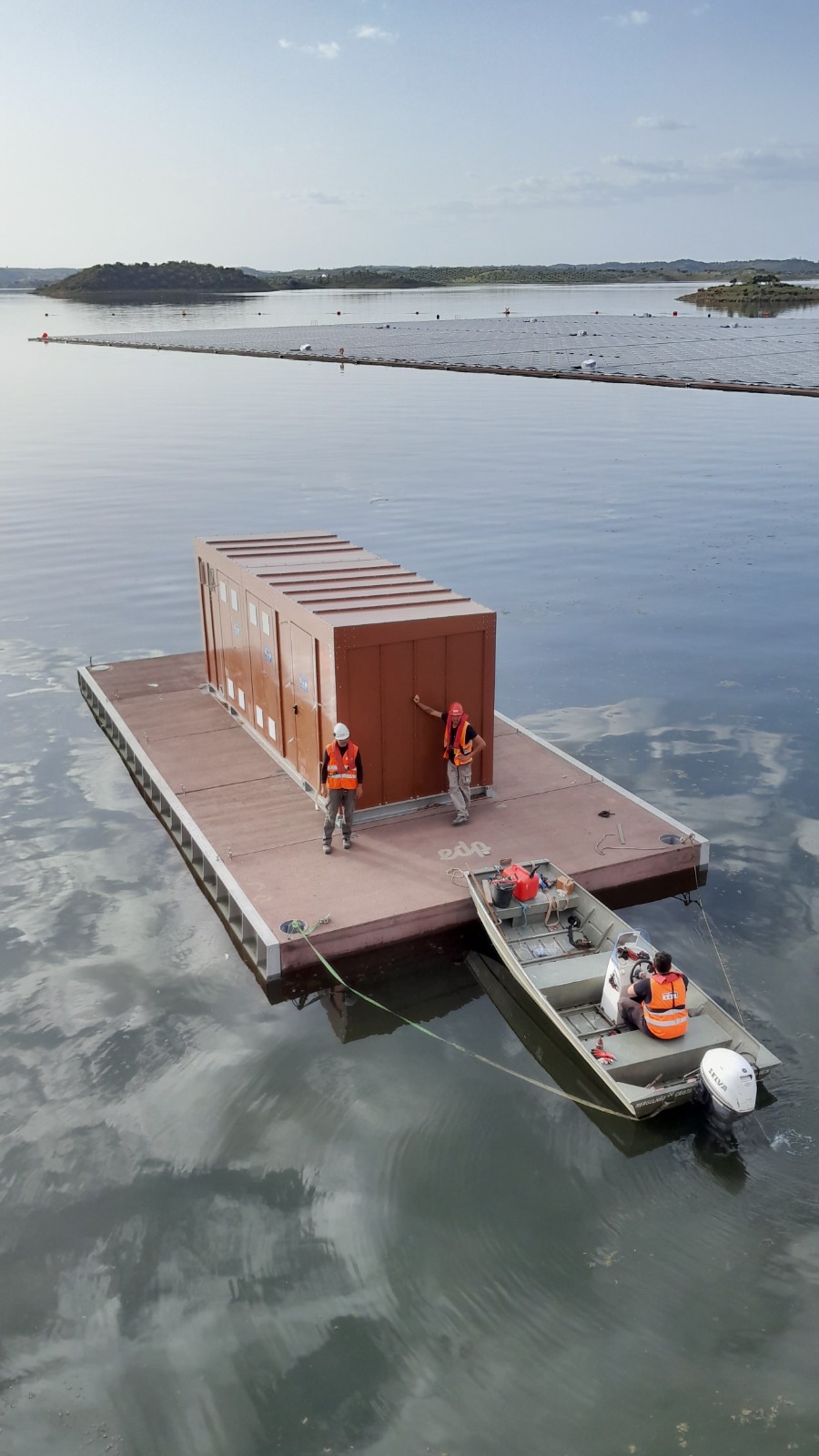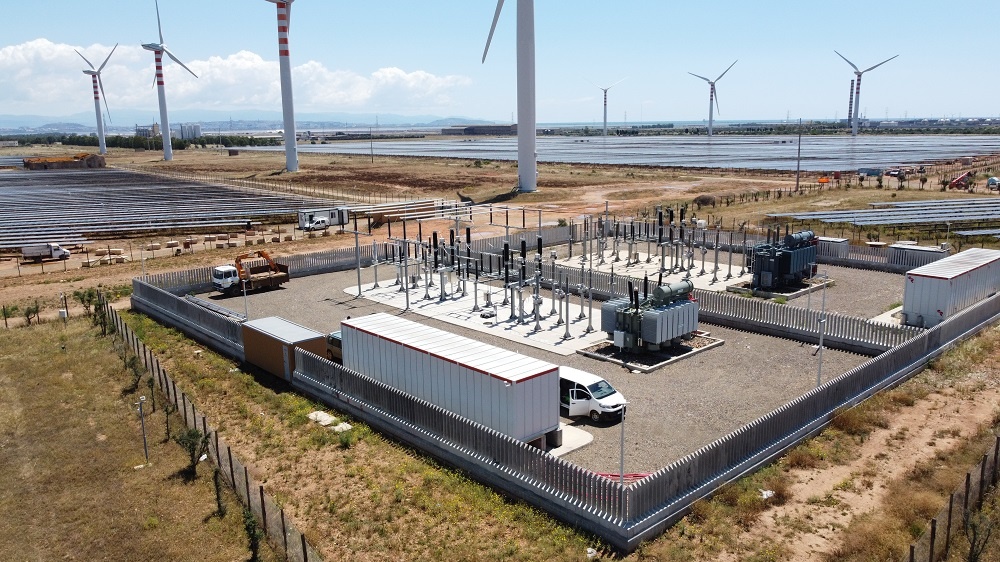 Technical features
The body structure (base, uprights, supports, roof) is made of steel sheets with a thickness of 25-30/10mm, Sendzimir SZ275 type, galvanized and coated with epoxy resin, suitable for outdoor installations in hostile environments

The box is equipped with vertical angular supports positioned on its four sides and intermediate brackets made in hot-dip galvanized steel sheet with a thickness of 30/10mm

External walls consist of one external layer in galvanized steel sheet 15/10mm, Sendzimir SZ275 type, coated with epoxy resin and one internal layer made of polyurethane insulating panels, with a thickness of 40 mm

Additional internal equipment: medium voltage (MV) switchgears, low voltage (LV) switchgears, power transformer, inverter, SCADA system, electrical installations, fire-fighting system, weather station, cooling system, auxiliary, UPS, batteries, CCTV

High-resistant coating for humid and saltiness

Indoor earthing system

Customized design of the base and interior spaces, accordingly with the layout of the equipment

Installation on slab or on raised supports

Lightning protection system

Control and services post

Lighting system, with internal control switchboard and emergency lighting
Advantages
Compact structure

Plug & Play solution

Suitable for floating applications

Size upon request

Customized internal configurations

Resistant to elements and hostile environments

Simplified maintenance operations thanks to the access to internal equipment and safety systems

Transportable by sea and land
Applications
Oil & gas

Railway sector

Smart grid

Mobile substations

Utility on primary and secondary distribution grids

Photovoltaic plants

Wind power stations

Floating PV plant

Hydroelectric power stations

Other electric energy generation plants
Data Sheet
Weather conditions
-5°C / +40°C (+55°C on request)
Data Sheet
Construction features
Front - Side - Back - Top (on request) – Lower (on request)
Modular bolted / Modular welded / Totally welded
Smoke detector / Smoke detection and manual/automatic extinguishing
Perimeter - Volumetric - Infrared
Split / Industrial fixed / Industrial pull-out / Industrial on roof
Protection vs rust and corrosion
On metal or plastic walkways / rigid and flexible PVC tube / via false floor
Direct / with solid bottom plate / with perforated bottom plate / with bottom plate and cable gland
Data Sheet
Characteristics of Materials used
Polyurethanes / Mineral fiber / Glass wool
Steel FeP02G - Z275 – EN10142
Steel FeP02G - Z275 – EN10142
Data Sheet
Project standards
Medium-voltage switchgear
IEC 62271-202 / CEI 99-4 / IEC 61936
CEI 64-8 / IEC 61936 / IEC 62271-202
Related projects to
eHouse
Rio de Janeiro (Brazil)
For Enel Brazil, we have designed, manufactured and supplied an elevating substation 0.44/13.8-11.4kV with advanced coupling systems for generators addressed to Rio de Janeiro.
West Sussex (United Kingdom)
Engineering study, design, construction, and supply of n. 1 compact substation STC-Box for a Tesla project in West Sussex (UK).