STC-Kiosk eHouse
STC-Kiosk is a transportable compact transformation shelter, suitable for secondary distribution grid with ring configuration and remotely controlled. The short assembly and construction times in the factory allow a quick installation on site.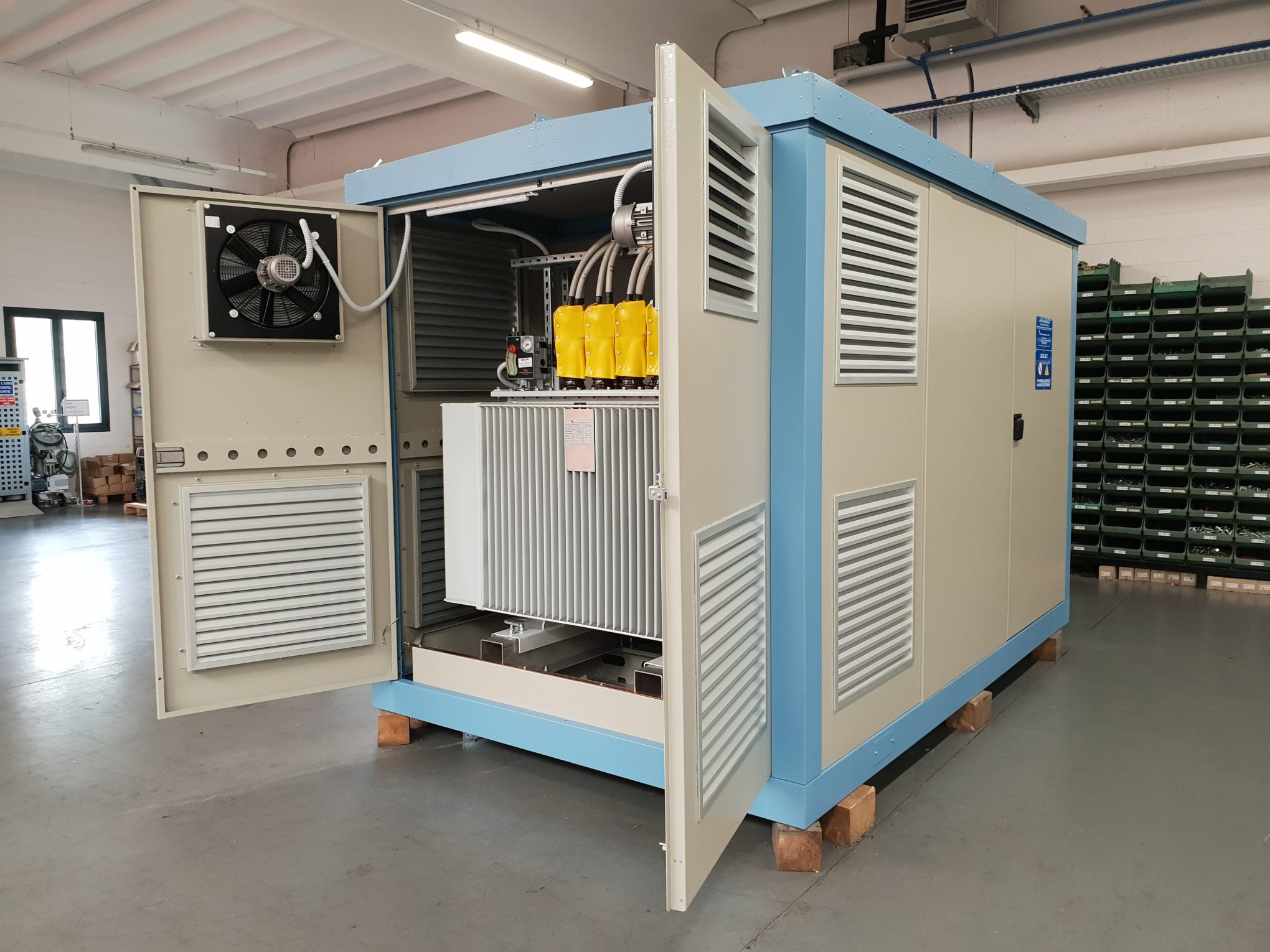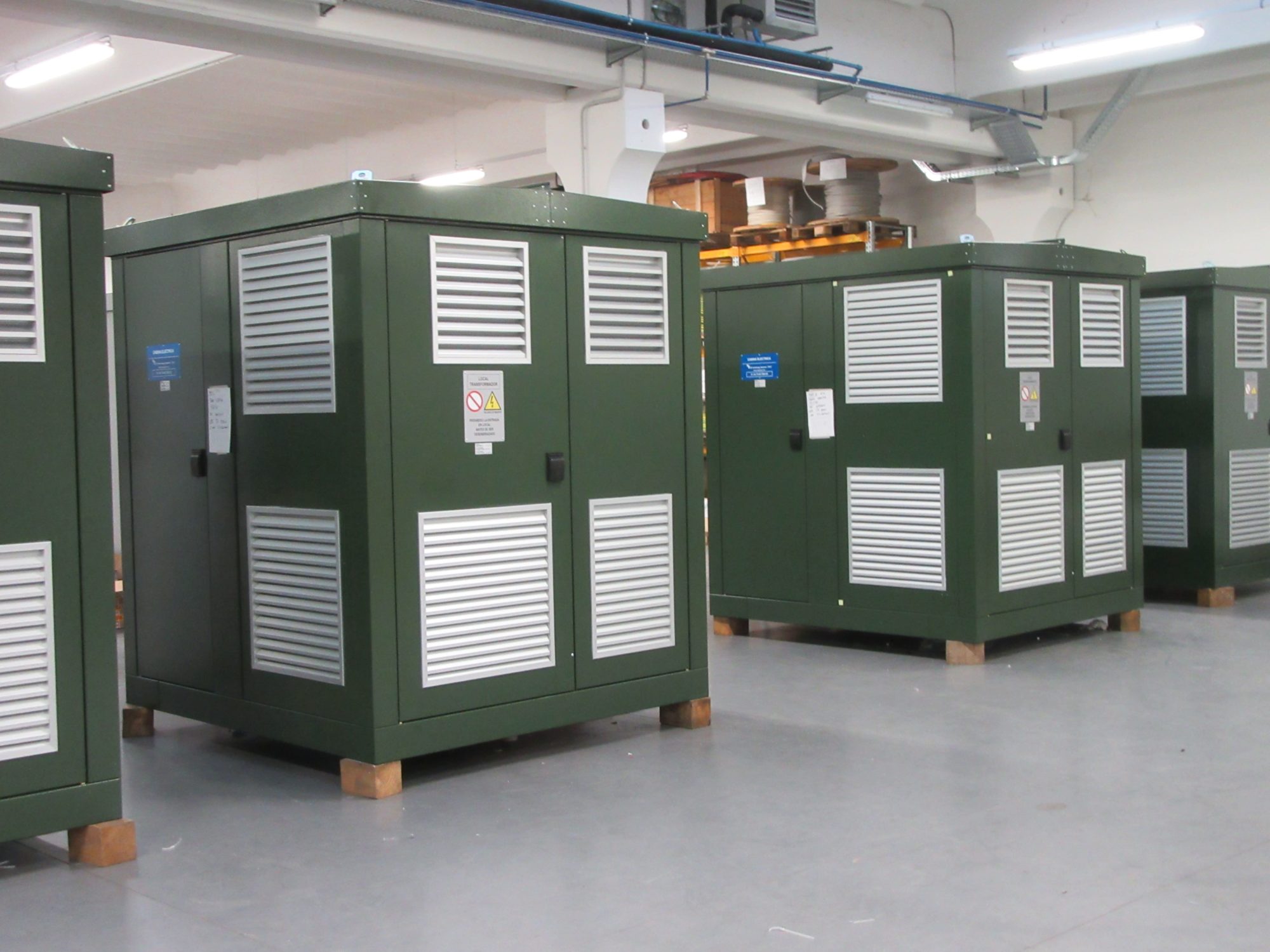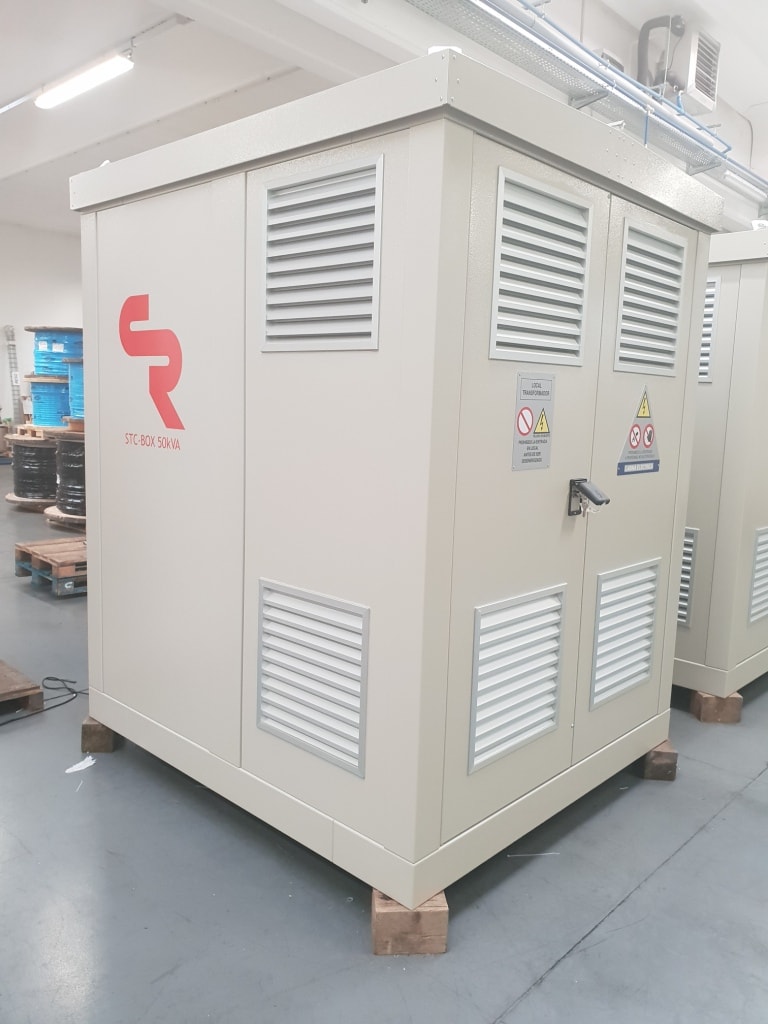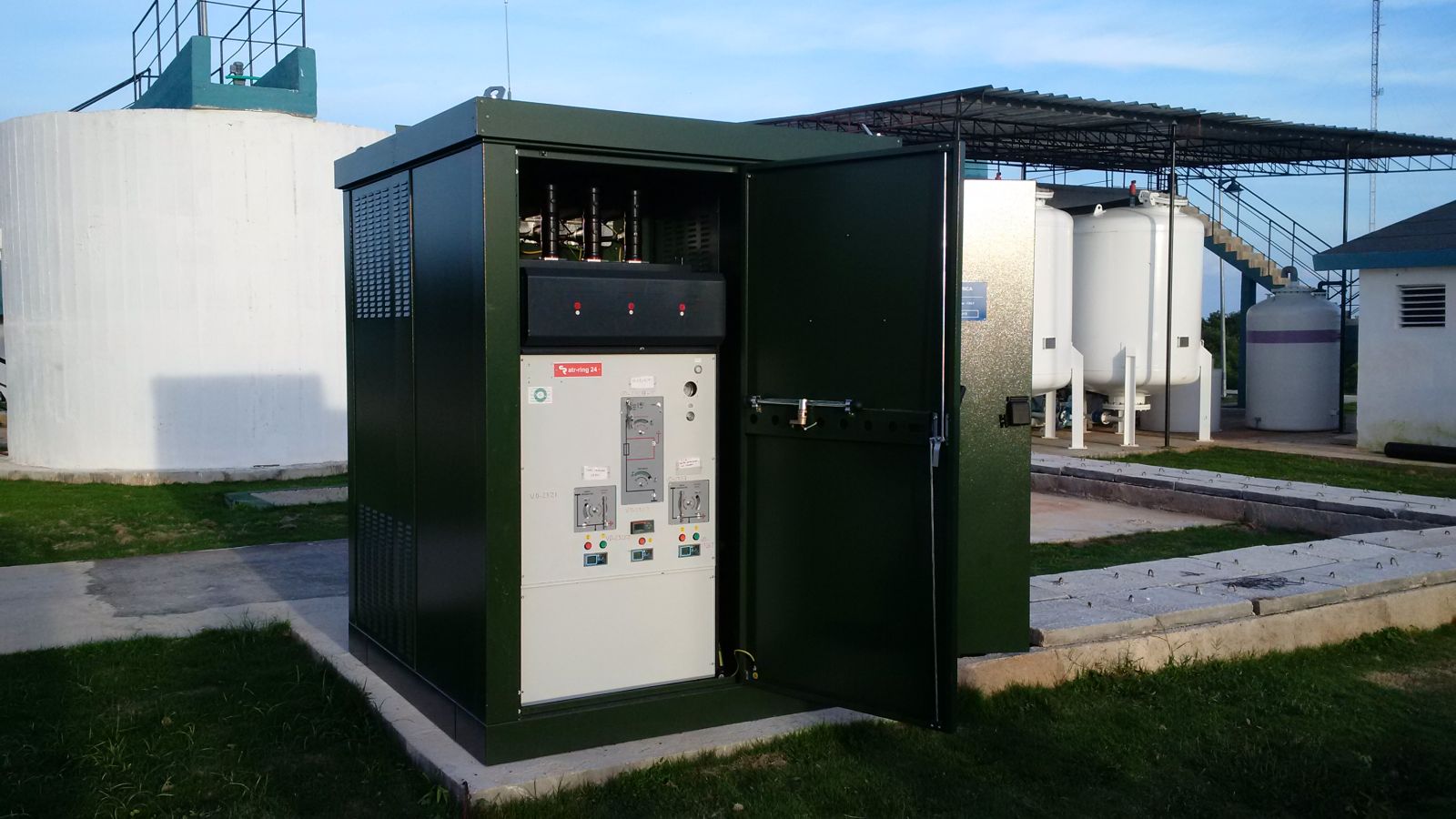 Technical features
The body structure (base, uprights, supports, roof) is made of steel sheets with a thickness of 25-30/10mm, Sendzimir SZ275 type, galvanized and coated with epoxy resin, suitable for outdoor installations in hostile environments

The box is equipped with vertical angular supports positioned on its four sides and intermediate brackets made in hot-dip galvanized steel sheet with a thickness of 30/10mm

External wall, made of a single layer in galvanized steel sheet, with a thickness of 15/10mm, Sendzimir SZ275 type, coated with epoxy resin

The double roof consists of one external layer in galvanized steel sheet 15/10mm, Sendzimir SZ275 type, coated with epoxy resin which ensures a complete resistance to the elements and a long cycle use

The roof is insulated with polyurethane insulated panels, with a thickness of 40mm, it ensures thermal insulation, making the structure suitable for elements

The base support made of galvanized steel sheets, Sendzimir SZ275 type, is coated with epoxy resin (on request we can supply pre-cut bases for cable entry)

Air ducts and doors can be sealed to ensure a high degree of protection and to avoid structural failures

Additional internal equipment: medium voltage (MV) switchgears, low voltage (LV) switchgears, power transformer, inverter, SCADA system, electrical installations, fire-fighting system, weather station, cooling system, auxiliary, UPS, batteries, CCTV

High-resistant painting for humid and saline environments

Indoor earthing systems

Customized design of the base and interior spaces, accordingly with the layout of the equipment

Installation on slab or on raised supports

Lightning protection system

Control and services post

Lighting system with internal control switchboard and emergency lighting
Advantages
Compact and small size structure

Customized internal configurations

Resistant to elements and hostile environmental conditions

Simplified maintenance operations thanks to the access to internal equipment and safety systems

Transportable by sea and land
Applications
Oil & gas

Smart grid

Utility on primary and secondary distribution grids

Photovoltaic plants

Wind power stations
Related projects to
STC-Kiosk eHouse
Cuneo (Italy)
We have carried out an STC-Kiosk transformation cabin, destined for a photovoltaic system in the province of Cuneo, in Piedmont.
Trecate (Italy)
Tailor-made project for the implementation of electrical equipment interconnected to the new photovoltaic system in Trecate (Novara), committed to us by a large company in the oil & gas field, which will provide green energy to a refinery plant.