ISO Container
The marine ISO container is a solution that could be set up and tested in-house, with the aim to be quickly installed on site later. The marine ISO container 20' and 40' consists of a one-piece self-supporting metal structure, with internal separating walls and normalised corner blocks suitable for lifting and positioning. The container's dimensions and its sturdiness guarantee a high level of stiffness, thus making it suitable for an easy shipping. The container is sea-shipping approved, stackable and it is not necessary to disassemble it, due to its structure.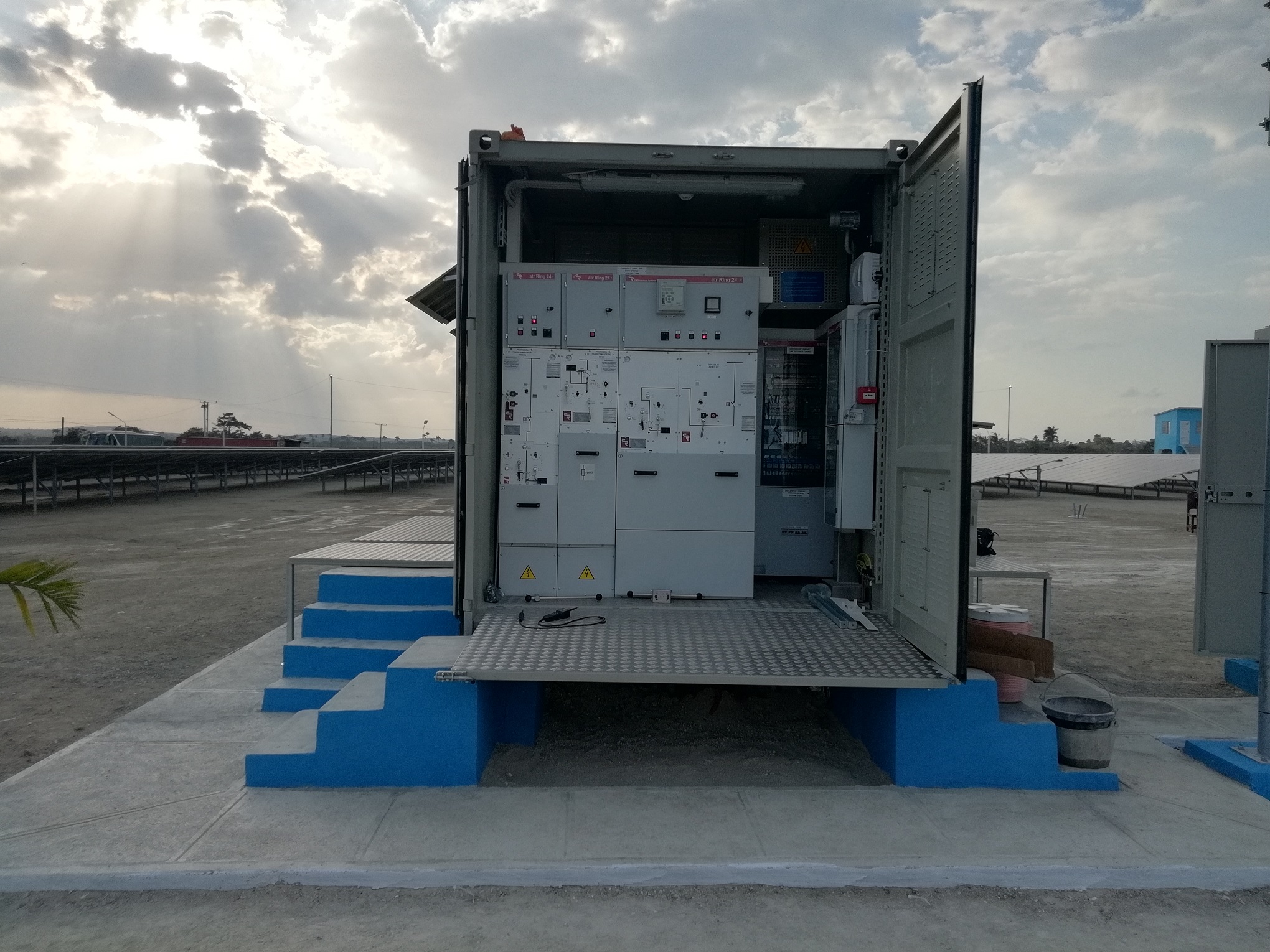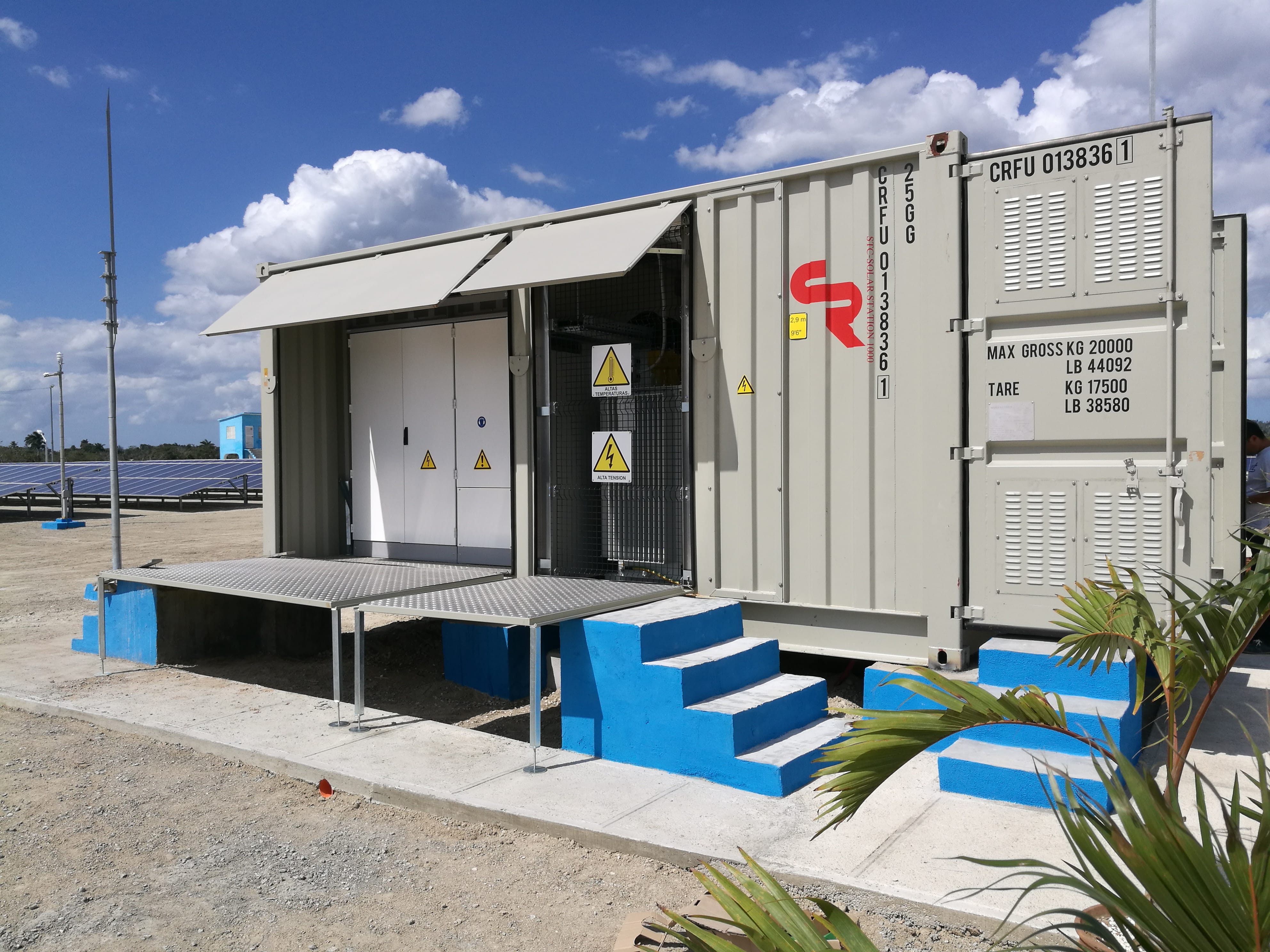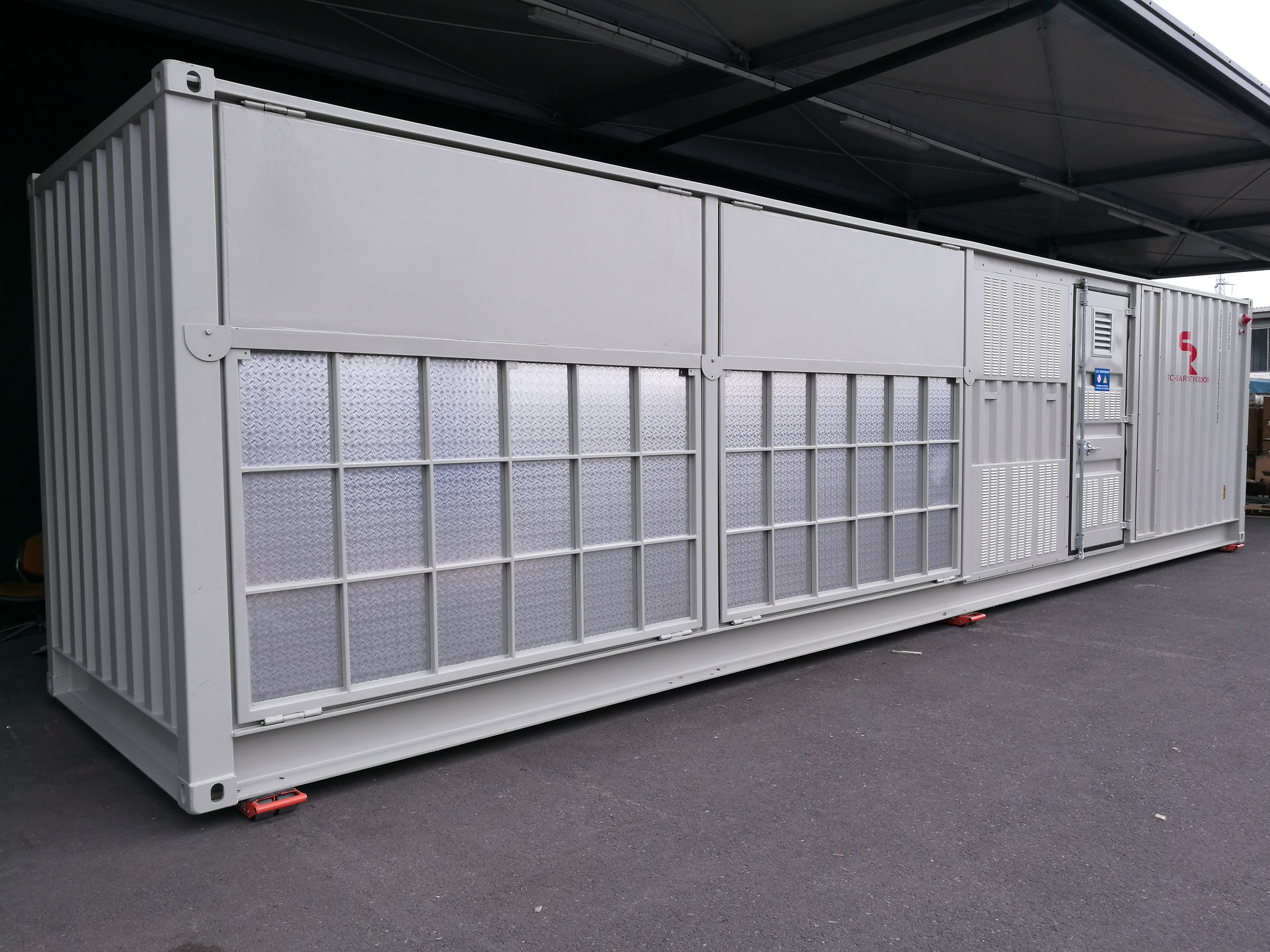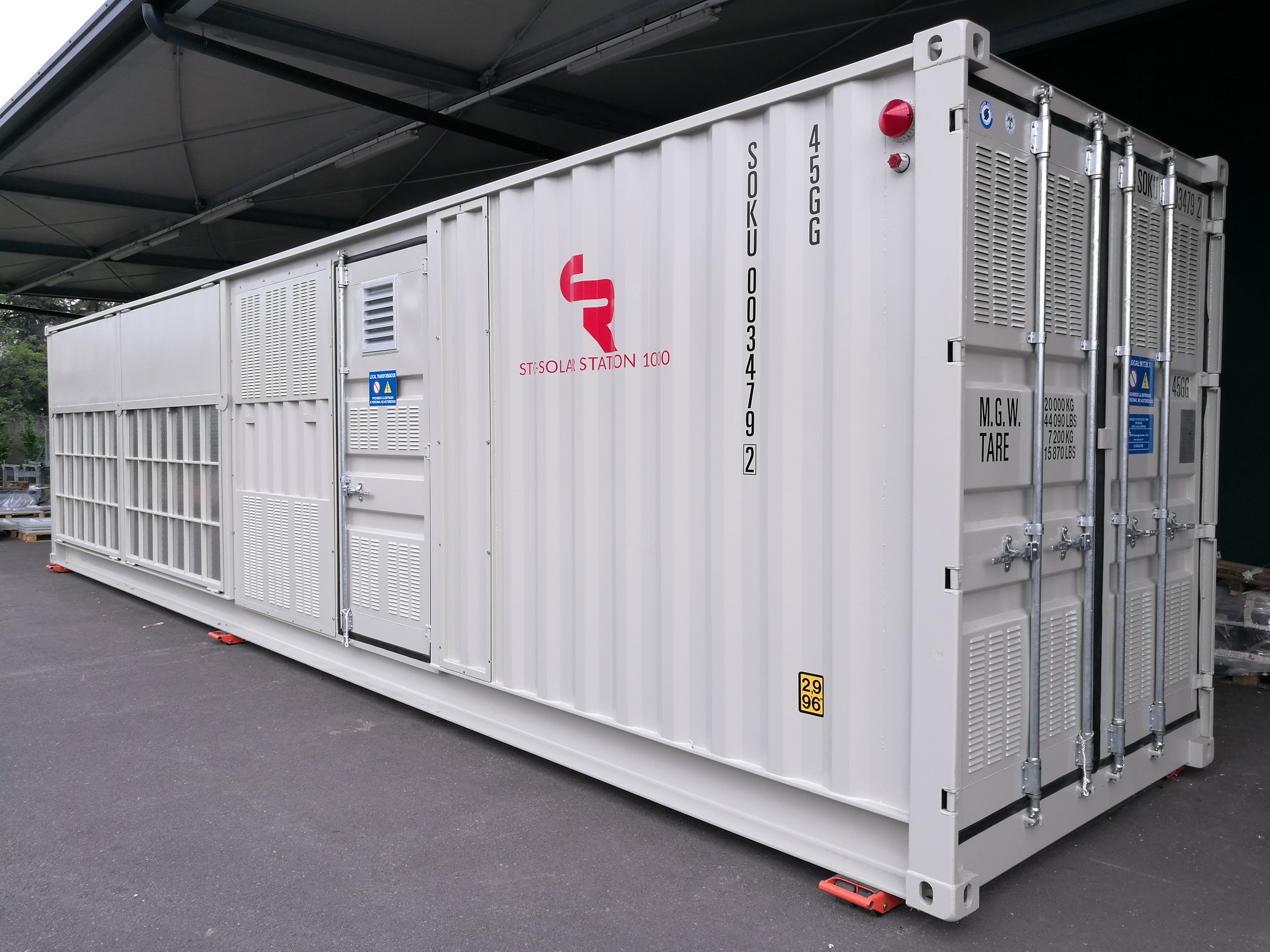 Technical Features
ISO Container 20' and 40'

Sea-shipping approved

Additional internal equipment: medium voltage (MV) switchgears, low voltage (LV) switchgears, power transformer, inverter, SCADA system, electrical installations, fire-fighting system, weather station, air-conditioning system, auxiliary, UPS, batteries, CCTV

High-resistant coating for saltiness and humidity

Indoor earthing systems

Customized design of the base and the interior spaces, accordingly with the layout of the equipment

Double-side tailgates and optional hydraulic pistons to build the floor and roof of two further side aisles

Installation on slab, or on raised supports

Lighting system with internal control panel and emergency lighting
Advantages
Construction, configuration and application flexibility

Suitable for road and sea transportation

High level of robustness and mechanical resistance

Compactness

Short installation times
Applications
Oil & gas

Railway sector

Smart grid

Utility on primary and secondary distribution grids

Mobile substations

Photovoltaic plants

Wind power stations

Hydroelectric power stations

Other electric energy generation plants
Related projects to
ISO Container
Granma, Pinar del Rio, Ciego da Avila, Santiago de Cuba, Guantanamo (Cuba)
The project, which has allowed to produce energy locally, has included n. 7 photovoltaic plants located in 5 different Cuban provinces: Granma, Pinar del Rio, Ciego da Avila, Santiago de Cuba and Guantanamo.
Abidjan (Ivory Cost)
The project was carried out tanks to the donation offered to the government of the Ivory Coast, to provide the supply of a photovoltaic system, used for the extraction and purification of groundwater.